Early Use of Defibrillators at the Country Club of Virginia
Interviewers
J. Latane Ware

William W. Regan
Date
January 28, 2008
Description
An unexpected opportunity arises for Dr. Baird to use the new technology of cardiac defibrillation prior to doing a television interview.
Citation
Charles L. Baird Jr., "Early Use of Defibrillators at the Country Club of Virginia," in RAM Oral Histories, Item #4, http://demo.richmondacademyofmedicine.org/items/show/4 (accessed August 21, 2019).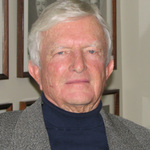 Featured Item
Dr. Cole tells of an early method for giving anesthesia to babies.